1 YEAR GUARRENTY
7-DAY MONEY BACK GUARANTEE
1 YEAR GUARRENTY
7-DAY MONEY BACK GUARANTEE
1 YEAR GUARRENTY
7-DAY MONEY BACK GUARANTEE
1 YEAR GUARRENTY
7-DAY MONEY BACK GUARANTEE
1 YEAR GUARRENTY
7-DAY MONEY BACK GUARANTEE
1 YEAR GUARRENTY
7-DAY MONEY BACK GUARANTEE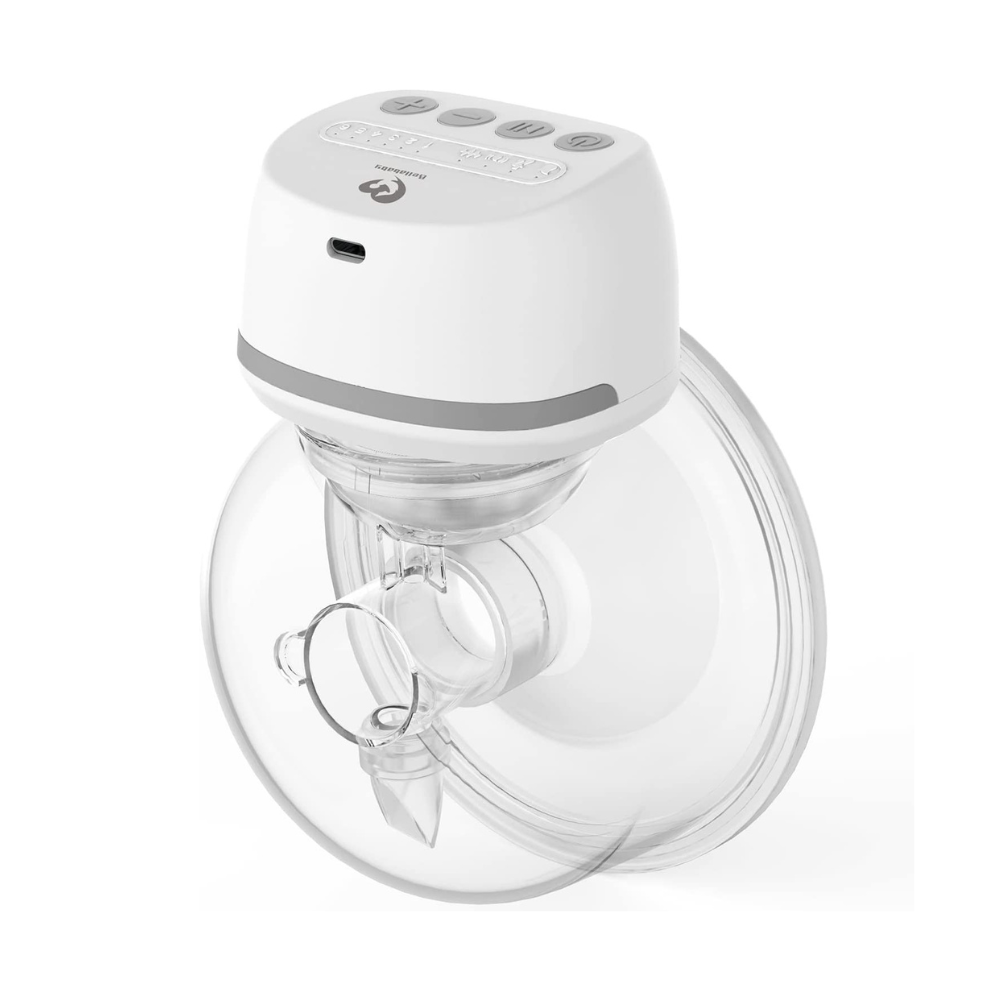 Bellababy Hands-free Breast Pump - W42
Meet the Bellababy W42, the ultimate wearable electric breast pump that makes pumping a breeze. Enjoy the freedom to pump anywhere. Custom life control lets you tailor your pumping experience to your needs. Mom life is tough, but pumping shouldn't be.
Free Shipping within US
Small gift for mom
No-Hassle Returns
7 day money back guarantee
Description / Tech Specs / Manual
x
Description
WEARABLE PUMP, FREE YOUR HANDS: It's compact and lightweight, can be worn in your bra to start pumping, truly free your hands. with no external tubes, cords, or dangling bottles. 6oz Capacity
PUMPING ANYTIME, ANYWHERE: Bellababy wearable breast pumps provide a mobility, you can be more active with this pump. Just pumping at home, return to work or on-the-go. No being hooked up to a pump and tied to a wall. You can do anything else you'd like while pumping.
EASY TO SET UP & FEW PARTS TO CLEAN: The pump can be set up in few seconds, and only a few parts to clean. It's hassle free and much convenient to a busy mom.
DISCREET & SILENT: Quality motor and innovative technology reduce noises. It won't wake up a sleeping baby when moms pump in the midnight and avoid embarrassment when moms pump in offices or on the go.
4 MODES & 6 LEVELS SUCTION: It's effective and comfortable. Allow you to customize the setting which works best for you. Providing moms different combines to pump milk in most efficient and comfortable way.
Tech Specs
Material: PP + Silicone
Default Flange Size: 24mm
Silent: Noise less than 50dB
Suction Force: 280~300mmHg
Charge Time: About 1.5hrs
Usage Time: 140 mins/5~6 sessions
Charging Port: Type-C
Container Capacity: 6 oz (you are recommended to pump within 4oz)
User Manual
Single Wearable Pump Kit

Pump Motor * 1
Milk Collector (180ml) * 1
Silicone Flange (24 mm) * 1
Duckbill Valve * 2
Linker * 1
Sealing Ring * 1
USB-C Cable * 1
Plastic Carry Box * 1

Double Wearable Pump Kit

Pump Motor * 2
Milk Collector (180ml) * 2
Silicone Flange (24 mm) * 2
Duckbill Valve * 4
Linker * 2
Sealing Ring * 2
USB-C Cable * 2
Plastic Carry Box * 2

We have such a guide exclusively to solve this problem of moms, you can check the guide on how to measure your flange size.

Please note, your breast size may change before pumping and after pumping, so please measure your size when you start pumping or the flange size may not be appropriate for you.
Find the 28mm flange here
It leaks. I regret purchasing it
I live in Dubai and I ordered this pump off Amazon. I don't know if my breasts are too big for it or if the machine is faulty but I really regret buying it because for the 10 times I used it or so, it leaked and I'd have to sweep the entire house with my crying baby. The promise of being handsdree and moving around the house isn't true..
Awesome pump with great customer service
I ordered a double W42 after I had my C-section. Great pump with all the different modes. I was able to meet the demands of my Babe. After a month one of the pumps did not work. We reach out to their customer support and they instructed us what to do and send a video along with the order number. They sent me a new one right away 😊 Thank You Bellababy ❤️ Everyone that saw my pump is blown away how amazing it is and how portable. I highly recommend this pump especially for first time moms
Partly satisfied
Overall great pump, however I ordered the double wearable breast pump W42 and only 1 pump works. I've emailed 3 times about the 1-year warranty with no response. Overall I'm happy with the versatility that the pump gives me, I'm able to watch my daughter and get things done without being plugged into a pump. I'm not happy with the lack of customer service I've received.
Best investment ever
This was well worth the money! Makes pumping so easy and has really good suction! Definitely worth purchasing.
Great customer service
I had some difficulties with the pump but it was solved with the help of customer service.