Can I take Mucinex while I'm nursing my baby?
Mucinex is a medicine people take when they have a cold or a stuffy nose, Mucinex is also known as guaifenesin. It can be hard to take care of a newborn and breastfeed simultaneously. Being a new parent gets even harder when a cold or the flu comes along. You may use medication to alleviate cold or flu symptoms like a cough, fever, or stuffy nose, even if breastfeeding. Guaifenesin, Mucinex's primary component, is safe for nursing parents to ingest.
Even though this drug is considered safe for nursing mothers, some doctors still warn of possible side effects. "Babies can feel the effects of any drugs that get into their breast milk. Their side effects are usually less severe than what their mothers feel." This could lead to sleepiness.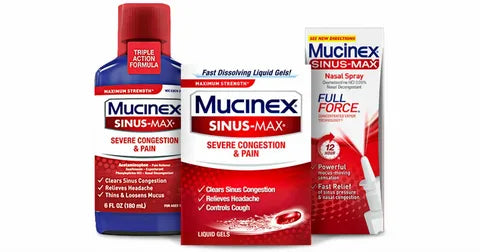 What does Mucinex do?
Mucinex helps you cough up mucus. It breaks up mucus and eliminates cold and flu symptoms like body pain, headache, cough, chest congestion, nasal congestion, sinus pressure, and sore throat.
If you have a cold or the flu and feel sick, you might look for an over-the-counter medicine like Mucinex. It comes in different forms, such as liquid gel capsules, tablets, and a liquid formula. There are both daytime and nighttime versions of Mucinex and products for kids.
Some products only have guaifenesin, while others also have acetaminophen and Dextromethorphan HBr. Different products have different doses and amounts of ingredients, so it is very important to read the label of your product.
Read also Is it safe to take Collagen or Honey while breastfeeding?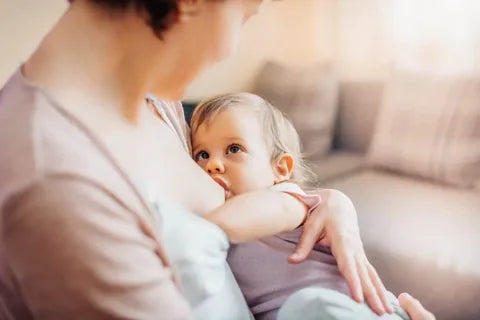 Is it okay to take Mucinex while breastfeeding?
It is usually safe for mothers who are breastfeeding to take Mucinex at the same time. But it's important to talk to a doctor about the right dosage and only take medicine when necessary.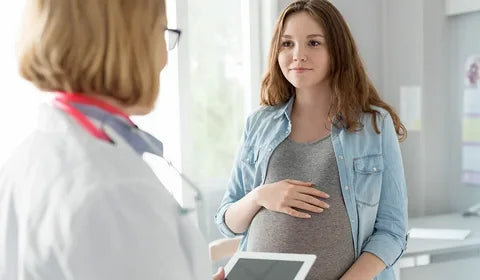 Precautions Before taken Mucinex
If you are allergic to guaifenesin, tell your doctor or pharmacist, or if you have any other allergies, before taking it. This product may have inactive chemicals that might cause allergic reactions or other issues. Talk to your pharmacist if you want to know more.
If you have any breathing issues (such as emphysema, chronic bronchitis, asthma, or a smoker's cough), cough with blood or a lot of mucus, or if you are pregnant or trying to become pregnant, before beginning any treatment, please consult your physician or pharmacist.
Tell your doctor or dentist about everything you use before surgery (including prescription drugs, nonprescription drugs, and herbal products).
This medicine should only be taken when it is needed. Discuss the potential advantages and disadvantages with your doctor.
The question of whether or not guaifenesin passes into breast milk is unanswered. Before breastfeeding, talk to your doctor about the risks and benefits.
Interactions
Interactions between medications may alter their effectiveness or increase the likelihood of adverse consequences. We cannot guarantee that every conceivable medication interaction is included here. Record everything you put into your body, from prescribed medications to OTC medicines, vitamins, and supplements. Give your doctor and pharmacist this list. Do not start, stop, or change the amount of medicine you are taking without speaking to your doctor.
Guaifenesin is in both prescription and over-the-counter medicines. Check the labels of all your medicines to ensure you aren't taking more than one that contains guaifenesin.
This product can change how some lab tests turn out (such as urine levels of certain acids). Make sure everyone in the lab and your doctors know that you are taking this drug.
Consequences
It's possible to feel sick or throw up. If any of these symptoms remain or grow worse, immediately consult your doctor or pharmacist.
If your doctor instructed you to take this prescription, remember that he or she feels the benefits outweigh the dangers for you. Many individuals who use this medicine don't have any major adverse effects.
Rarely does this drug cause a very bad allergic reaction. But you should see a doctor immediately if you have a serious allergic reaction, such as a rash, itching or swelling (especially in the face, tongue, or throat), severe dizziness, or trouble breathing.
Read also When should you stop pumping breast milk, and how?
Safety Measures
It is safe to take the right amount of Mucinex while breastfeeding. It's important to note that some medicines get into the baby's system through the mother's breast milk, though not enough to do much harm.
If any of the drugs you're taking fall into Hale's L1 to L3 group, then a baby has been monitored while taking the drug, and no adverse effects have been seen. Evidence suggests that even a very low dose of these medications is unlikely to enter circulation at a high enough concentration to cause harm to the baby.
There aren't many scientific studies about pregnant and breastfeeding mothers who take certain drugs because it's hard to test such a vulnerable group.
Some studies have shown that the drug pseudoephedrine in Mucinex D may make a woman make less milk.
"It's best to stay away from certain over-the-counter cough medicines because they might make you make less breast milk," They can dry up your breast milk just like they dry up your stuffy nose. Antihistamines and nasal decongestants usually cause this effect on breast milk.
To protect your milk supply, you should keep nursing or pumping to get milk out even if you are sick. Getting enough fluids is important for nursing and getting better from a virus.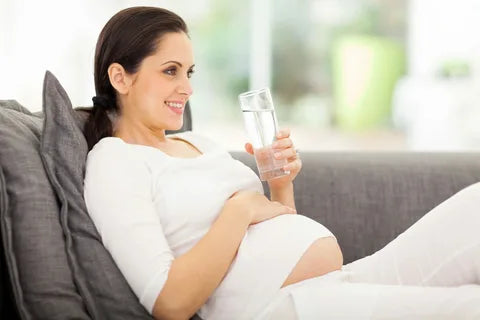 Safe Alternatives to Breastfeeding
There are more natural ways to treat colds and flu that breastfeeding parents can try instead of or in addition to taking medicine. "We love telling moms that the best way to get better from any illness is to use honey, hot tea, sinus rinses, fluids, and rest.
Some reviews say it's fine for breastfeeding mothers to take small amounts of Mucinex and that tea with honey is a good idea. "Many teas have ingredients like fenugreek, blessed thistle, fennel, and stinging nettle that have been shown to help make breast milk,"
Tea with honey can help soothe a sore throat and make you feel more hydrated. Honey is safe for a mother to eat while she is pregnant and while she is breastfeeding. It also helps clear up congestion because it is a natural expectorant.